_ disciplines
Non-toxic engraving
Galvanography
Electrography
Macrocosm-microcosm

_development and implementation
2009-2012
non-toxic printmaking.
Application of electrolysis and electroplating in fine arts
This project explores the possibilities of galvanic etching on metal plates and its use for matrice generation in artistic printing using electrographic and electroplating techniques. The project is, in turn, a part of the search for solutions to non-toxic engraving methods that aim to give artists a simple, highly creative, and health-wise safe and low cost solution to copper and zinc plate etching via electricity in electrolytic baths and through direct galvanic action without immersion. This system not only facilitates etching or removal of material, but also addition and coating of metals, thus giving rise to a multitude of artistic applications
_ABOUT THE PROJECT
Within the triple approach that articulates the research carried out by the dx5 digital & graphic art_research group (theoretical-conceptual, artistic-practical and scientific-technical), this project is part of the research lines "From carbon printing to light engraving; Electricity and image generation" and "Sustainability systems and renewable energy applied to contemporary art".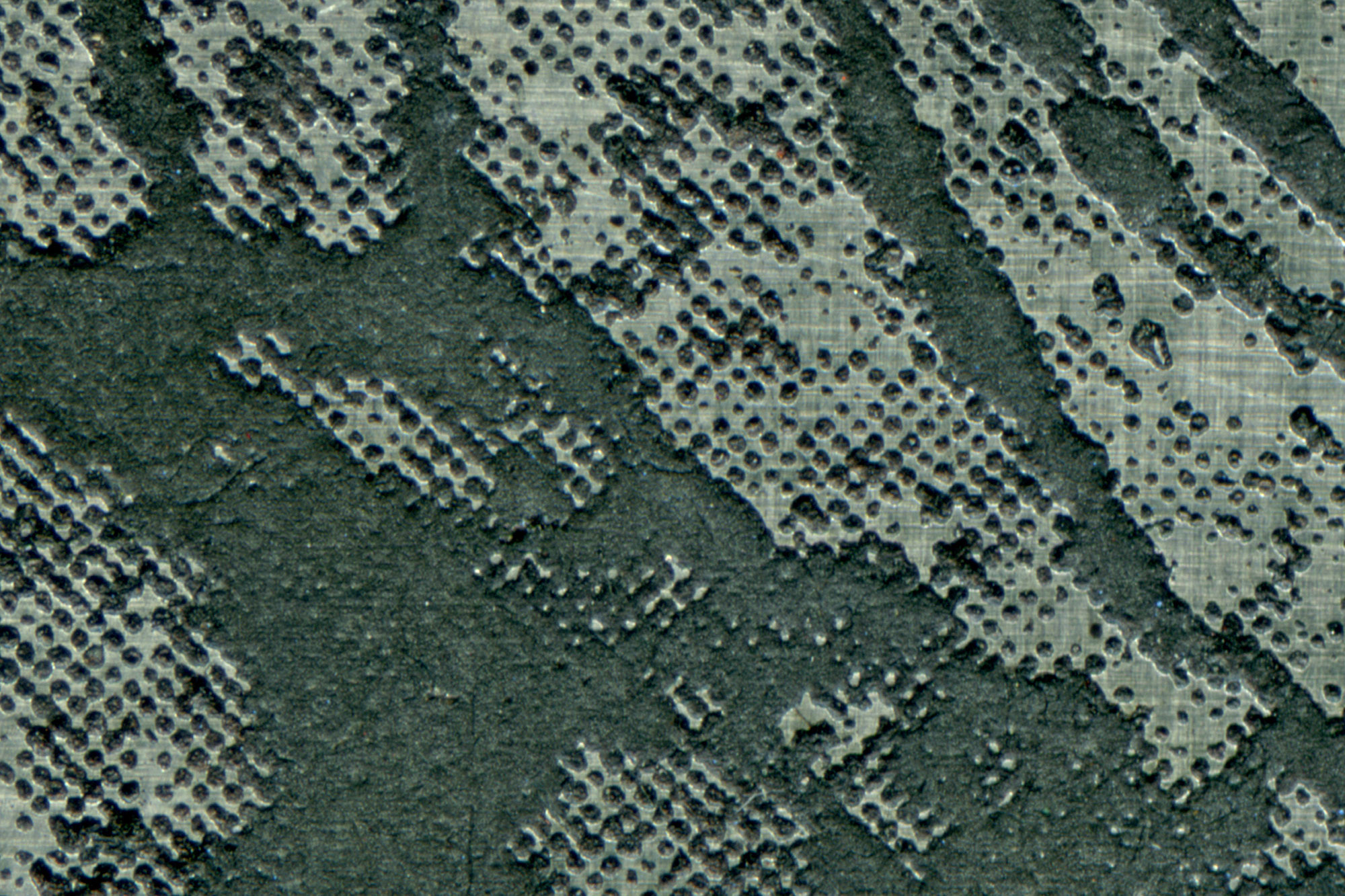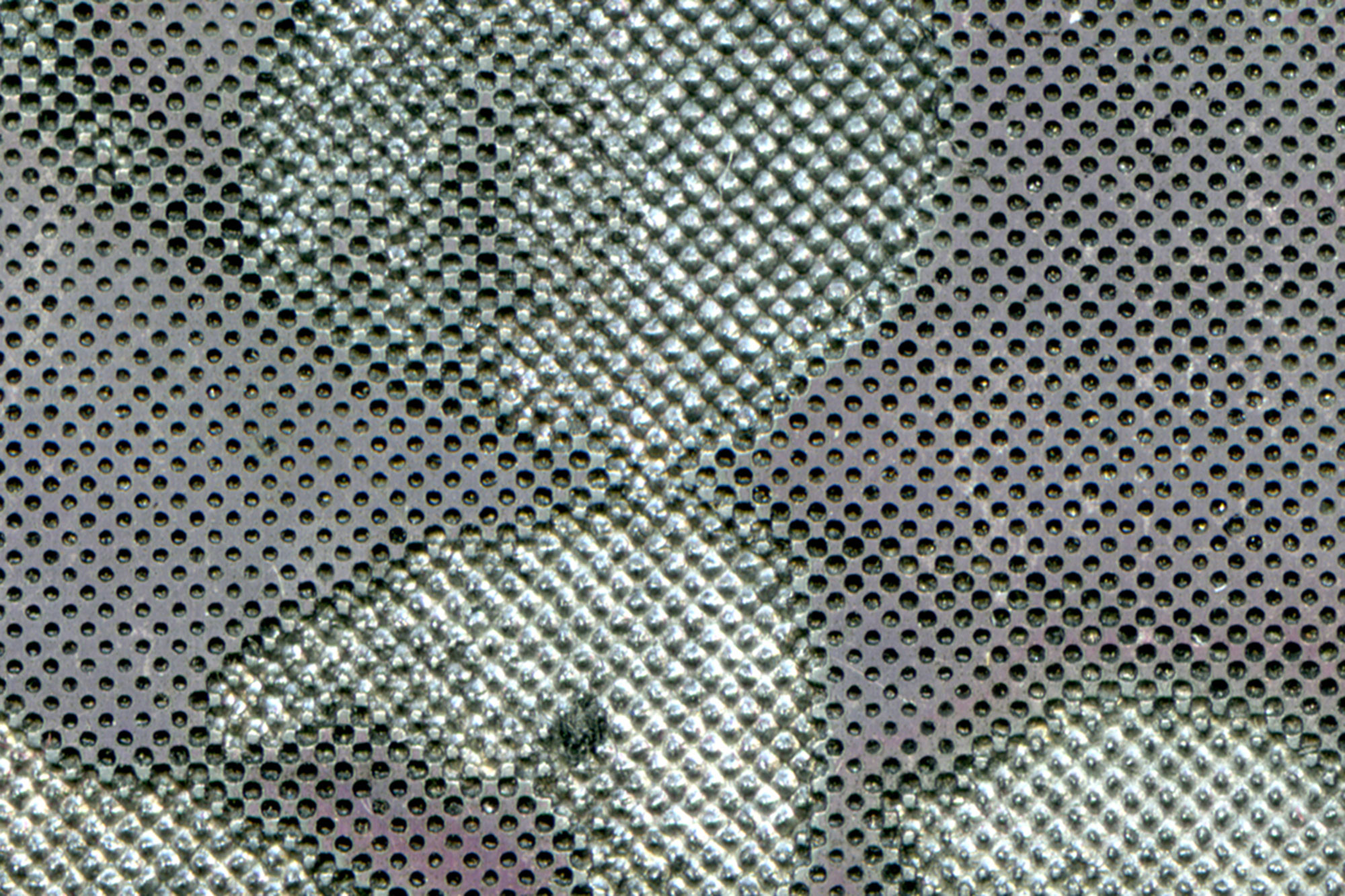 The objective of this research project is to focus on electrolysis and galvanic action aspects and applications, intended for use in Graphic Arts studios, mainly for engraving and coatings in Fine Arts
_SPECIFIC OBJECTIVES
Optimise electrolytic and galvanic action systems for use in Graphic Arts studios, for engraving and coatings in Fine Arts, and for multidisciplinary production of artworks.
Improve metal plate coating and protection systems and determine the best electrolytes in terms of sustainability, affordability and accesibility for artists and industrial sectors.
Generate plate etching methods with systems that use electricity as mordant. Implement and improve materials available in the market for production of contemporary graphic artwork.
Study and improve galvanic action coating techniques for use in artistic practice in contemporary works of art.
Undertake further research into contemporary non-toxic engraving techniques.
Generate a cheap, fast and efficient alternative to conventional acid and salt mordant methods, as an option to replace traditional more polluting and unsafe techniques.
Combine with other current non-toxic techniques.
Perfect plastic graphic artwork results by opening up new technical possibilities for artists thanks to new more precise procedures.
_Conclusions
The book entitled "Anode-Cathode. Electrolysis and Galvanography. The Chemical Memory Sculpted by Electrons" gathers the conclusions and scientific achievements of this project. "Anode-Cathode, The Chemical Memory Sculpted by Electrons" is structured into three distinct well differentiated parts, which coincide with the programmatic approaches of the dx5 group and the way in which research projects developed by this team are almost always addressed. These three approaches – theoretical-conceptual, scientific-technical, and artistic-practical– are reflected in the three major sections that articulate this book.