_the print factory 2
el espacio del libro
_ subject
Contemporary Art

_ speciality
Artist's book. University teaching
[the print factory 2
the space of the book]
Following the success of the first edition launched in 2009, the present publication entitled "The Print Factory 2", orients its objectives under the common nexus of the "artist's book" or "book-art", understood as an exceptional artistic object that allows one to include different graphic elements (text, illustration, photography, graphics) in order to express contemporary thoughts and ideas.
_ the book
"The Print Factory 2" is a collection, on the one hand, of a significant sample of many types of images from the artist's books made by students of the Faculty of Fine Arts in Pontevedra (University of Vigo). These authors have worked right from the most traditional options around image-text dialogue, to the most discrete, conceptual, objective or self-reference explorations, or the most dynamic and baroque formalisations. On the other hand, it is also a collection of different texts from teachers of several disciplines who have guided students to experiment from their own lines of interest, but always catering to the demands of this particular project within the context of contemporary art. Thus, "The Print Factory 2" contains some theoretical reflections of these artists, teachers and researchers on the didactic project "artist's book" and the book format as a space for contemporary creation.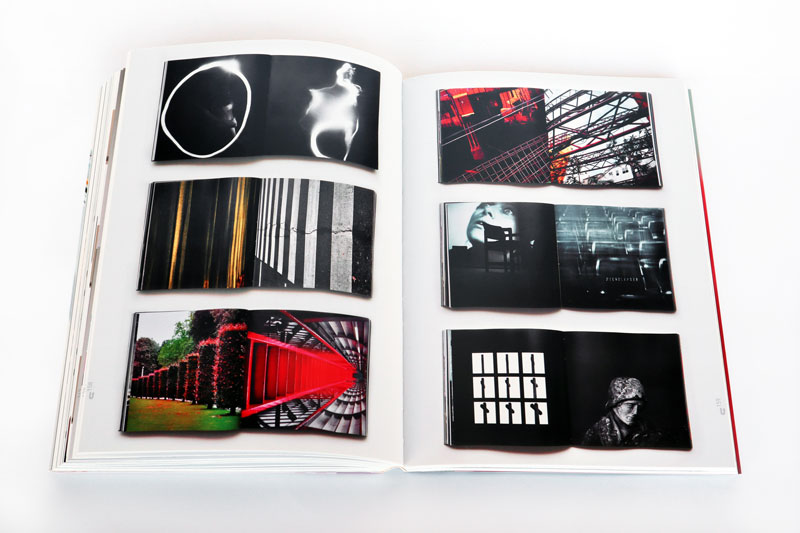 "The Print Factory 2" is the second project within the editorial and research line entitled "The Print Factory" that was born with the intention of satisfying the vocation of the dx5 group from the Faculty of Fine Arts in Pontevedra, of transfering the research-teaching binomial into the university arena. The objective of the project is to document how the group's main research lines focused on fusion of new technologies and traditional graphic techniques, as well as on reflection on expanded field graphics, have permeated the artistic proposals of students from the different subjects linked to the graphics art knowledge area. The aim of creating the editorial line "The Print Factory", is to provide visibility on a triennial basis, to the most outstanding works carried out by students who studied subjects related to the practice of contemporary graphics. The project focuses on the value of social communication and dissemination of the compiled documentation and on the intention of combining the technical and conceptual transgression philosophy of the dx5 group through the application of a creative methodology to research the graphic arts discipline.